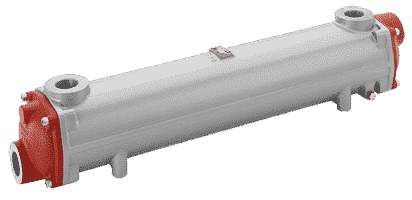 Shell and Tube Heat Exchanger
Bowman Shell and Tube Heat Exchangers: are intended for heating or cooling process fluids, they are for example suitable for closed circuit cooling of electrical equipment using demineralised water and for cooling water soluble oil solutions in quenching tanks.
The shell side usually contains the process fluid and the tube side water from the town mains or a cooling tower, or an ethylene glycol solution from a chiller unit. In certain circumstances this flow arrangement can be reversed, but please consult us first.