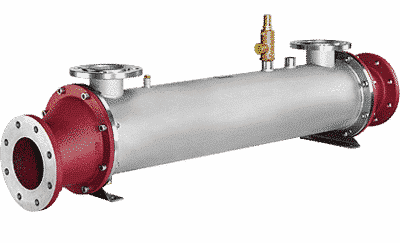 Exhaust Gas Heat Exchangers
Bowman Exhaust Gas Heat Exchangers are designed to remove heat from the exhaust gas of engines and transfer it to the water circuit.
These Exhaust Gas Heat Exchangers therefore enable waste heat recovery, and can be used on Cogeneration/Combined Heat and Power (CHP)equipment up to 1 MW.
Bowman Exhaust Gas Heat Exchangers are constructed with stainless steel tubes, tube plates and body and cast iron end covers which allows use withBiogas, Diesel Gases and Natural Gases.
When used in conjunction with other Bowman units such as: Header Tank Heat Exchangers, Charge Air Coolers and Bowman Oil Coolers. It is possible to reclaim up to 60% of lost heat from the engine. See oposite for a leaflet including Technical Specifications and Heat Recovery Performances.
Bowman Exhaust Gas Heat Exchangers can also be used to reduce the exhaust temperature in engines operating in hazardous environments where for safety reasons it is necessary to reduce the temperature of the exhaust gases
Bowman Exhaust Gas Exchangers are manufactured to a standard range of sizes, they are competitively priced and offered on a quick delivery to meet your build schedules.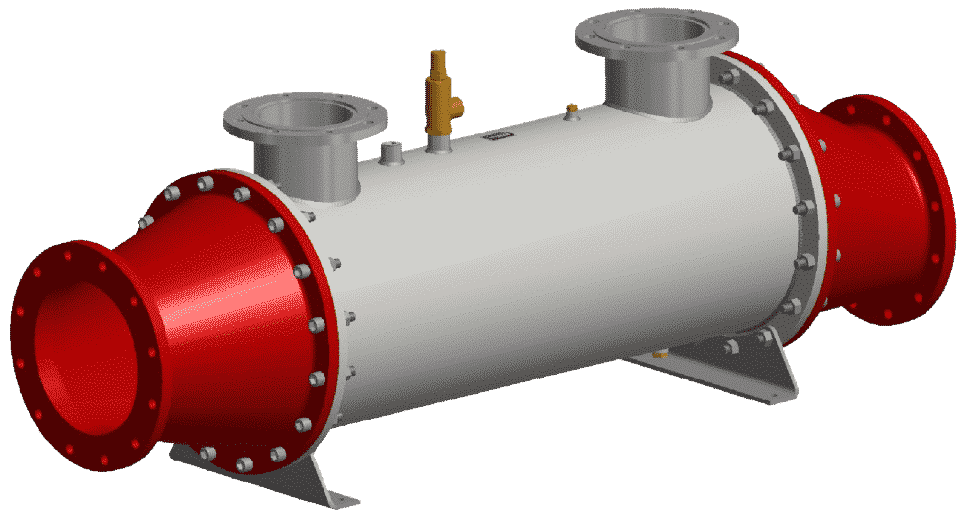 A NEW Type 15″ diameter Exhaust Gas unit has been introduced and when combined with Bowman's other heat exchangers and coolers, the total amount of energy that could be recovered from an engine's jacket water, engine oil, turbo charger air and exhaust gases could amount to over 1000kW (1MW) of thermal energy – depending on engine size and power outputs.
​